Why your child should take up an apprenticeship...
Engineering offers excellent career prospects for your child and there is a high demand for engineering skills in industry, with plenty of exciting opportunities and rewarding career paths for them to follow.
An engineering apprenticeship with Seta provides the launch pad for a career in engineering, manufacturing and related industries and enables students to gain a nationally recognised qualification, while receiving on-the-job training and earning a wage from an employer.
Our apprenticeships are delivered by highly experienced, qualified staff, in our state-of-the-art workshop facilities in Washington, North East England. We create an environment which enables our students to experience 'hands-on' learning and acquire practical skills for use in industry.
In addition, our business and professional apprenticeships – which cover administration, customer service, team leading, and management - will help your child get a head start in business environments, opening up opportunities across a range of industry sectors.
Apprenticeships are open to anyone over the age of 16 who is no longer in full-time education.
We have an excellent track record of delivering for high profile clients and have strong links to industry – many of the companies we work with are household names across the globe and have trusted us for decades to deliver apprenticeships.
What's more, Seta is officially rated as a 'good' training provider by Ofsted: you can read more about the standards of our training here.
Want to know more about how a Seta apprenticeship can help your child get ahead? Take a look at our case studies.
For more information on apprenticeships, contact us on (0191) 416 2860 or email Seta.
Additional Resources for Parents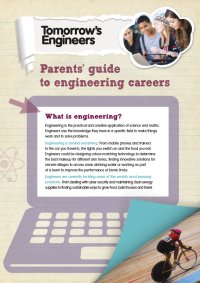 Click on the image to download this informative guide:
Parents' guide to engineering careers