Rob Defty - Maintenance Technician And Former Seta Apprentice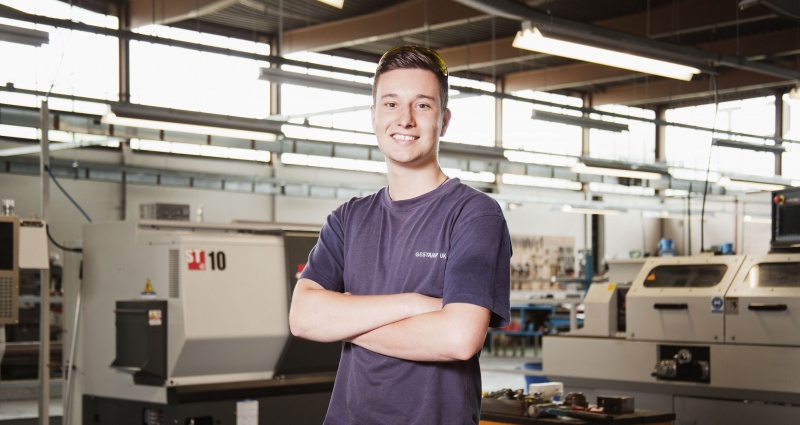 Gestamp Washington UK is part of the Gestamp Group, an international organisation specialising in the design, development and manufacture of metal automotive components.
Gestamp Washington UK has been running an apprenticeship programme with Seta for a number of years, and the company takes on several maintenance apprentices each year.
On finishing school, Rob Defty served a multi-skilled apprenticeship with Seta at Gestamp for six years, which he completed in 2013.
Rob Defty, Maintenance Technician, Gestamp Washington UK:
"I enjoyed design and technology at school, and enjoyed hands-on work so wanted to do something in that area, so it all started from there! I began working at Gestamp after leaving school and after working at the firm for a few months I was offered an apprenticeship with Seta.
"I like to have a challenge and I like to work hands-on and to solve problems: I also wanted to work in the automotive industry as it's one of the biggest industries in this area.
"The apprenticeship with Seta, which was a mixture of mechanical and electrical work, was really helpful and gave a good insight into what I would be doing later, and it allowed me to be more confident in the workplace.
"I really enjoyed the training with Seta – the course was really enjoyable and was at the right level, so it was easy to understand and the facilities were brilliant. I still use everything they taught me to this day!
"Why should anyone take up an apprenticeship with Seta? It's a no-brainer! The hands-on training gives you so much experience and everyone there is really helpful - it's perfect.
"Undertaking an apprenticeship has been a massive help in the early stages of my career – you could learn the same things at college but it won't be as good, as the hands-on, technical experience puts you ahead."