Ashley Wright - Former Nov Employee And Seta Apprentice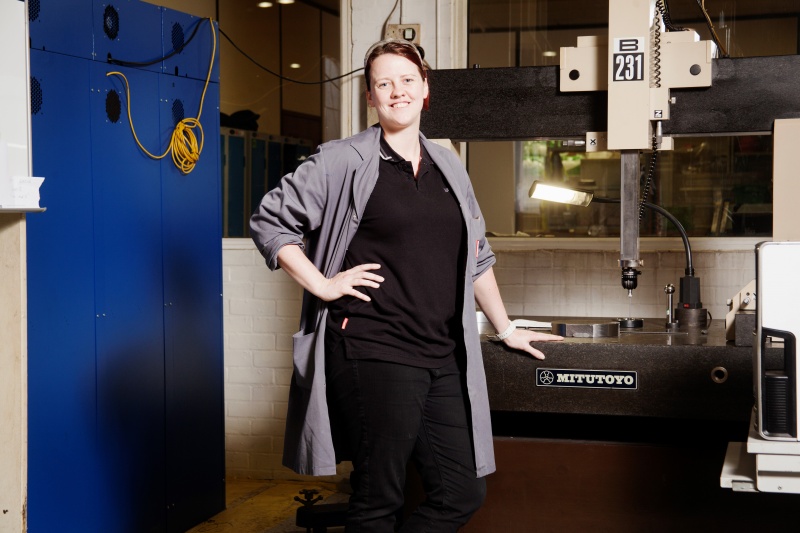 National Oilwell Varco (NOV) is an American multi-national corporation which provides complete fluid management solutions for oilfield and industrial applications – these include centrifugal pumps, chokes, manifolds, valves, mud guns and hoppers.
NOV Mission Products UK Ltd's operation on Team Valley in Gateshead, North East England, has worked closely with Seta for many years and in the last four years has taken on more than 30 Seta apprentices.
Ashley Wright undertook an initial off-the-job apprenticeship programme at Seta's facilities, and then started training at NOV at the age of 19.
After gaining a BTEC and an HNC in Engineering, Ashley then undertook a part time degree in Management of Engineering Technologies from Teesside University.
Successfully completing this programme meant that she gained a full BSc First Class Honours Degree and she now holds a permanent post with NOV as a quality control inspector.
Ashley's career path demonstrates that an apprenticeship can provide an alternative route to obtaining a degree, without accruing the huge student debt which the 'traditional' university route can entail.
Ashley Wright, formerly of NOV, National Oilwell Varco:
"Seta gave me the practical skills and confidence I needed to work in a real-life working environment.
"I tried the 'traditional' university route but then realised that I wanted my education to be more career-focused, so the apprenticeship programme really appealed to me.
"Seta played a huge part in helping me to achieve my First Class Honours degree - and in launching my engineering career."